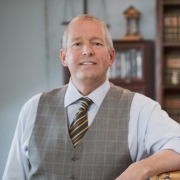 Annie Gough uses her talents for illustration and storytelling to compassionately help folks hurt in everyday America. With a blend of self-revelation, wit and clever narrative, she pulls back the curtain on medical legal illustration. If you're interested in medical illustration or need one as a litigator, her book Injury Illustrated will help her help you. It is filled with ideas not just about forensic illustration, but also how to use the many tools available (keenly mixing old-school analog with uber-modern techniques) to bring a human's tragedy to life with heart and soul in a way that's visceral and meaningful. Having read her book and seen her present her work, it's obvious Annie's talent and passion will keep her at the top of her field, drawing until her fingers ache to help tell stories with a human touch.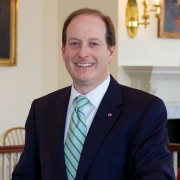 Photographs may not exist or be enough to show how a client was injured or the sequence of events. Lawyers need a certified medical illustrator to go where the camera cannot and make visual distinctions that the untrained eye does not see. Annie Gough's Injury Illustrated, is unique because it takes the time to show and tell how you can benefit from using graphic images and animations. If a picture is worth a thousand words, then using this book with its many examples and case studies is sure to increase the value of your current and future cases.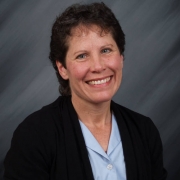 We won a recent medical malpractice trial because of Annie. She worked with our experts and the treating physicians to create illustrations that showed the jury not only what happened but also what should have happened. At trial, we could say that the doctors had signed off on our illustrations as being accurate. We told our story through them during voir dire, opening, direct, and cross exams. I used them with opposing experts, they made the truth easy to see and hard to refute. Even opposing counsel used Annie's illustrations at trial. When opposing counsel objected to the illustrations coming into evidence, the judge said, "These are the only things that have made this understandable to the jury – plus you have been using them yourself."
Annie built the vehicle and then she taught us how to drive it. Exhibit consultation and medical illustrations are the very best money spent in a case. It is a pleasure and joy to get to work with her, and it gives us confidence that we can successfully take even the most difficult of cases to a jury.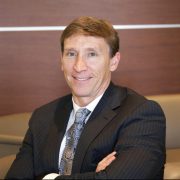 In the world of complex medical malpractice and products liability litigation, medical illustrations are essential to success.  Annie Gough Illustrations is at the very pinnacle of her field.  I always turn to Annie for help in developing  my cases through images.  She has helped me recover nearly $15 million in medical malpractice and defective products cases.  It is not only a pleasure to work with her, it is also a comfort.  Her medical knowledge is second to none.  She understands the most  complex of medical issues, builds a vision with me, and is able to transform that vision into a work of art.  There are other services that provide medical illustrations, but Annie provides far more than simply graphics. She provides insight, strategic assistance,  and a depth of communication that I have not found anywhere else.  If I am uncertain about how to present a complex medical issue, I can rely on Annie to help me figure it out.  Perhaps best of all, she provides a level of direct contact and personal service  that other services simply cannot provide.  She works one-on-one with me and my experts to make sure we have thoroughly and precisely captured the essence of the case.  Annie's expertise goes far beyond helpful…she is compassionate, thoughtful, and truly one-of-a-kind  as a professional.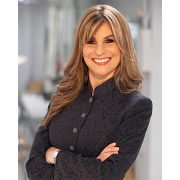 Annie's illustrations were a show-stopper in our case. The quality and detail of her work is superior. The illustrations she did for us were compelling, as evidenced by the look on the defense lawyers' faces when we introduced them in depositions.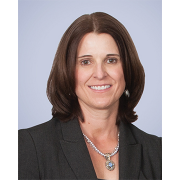 Annie worked with us on two complex medical malpractice trials in 2014. Both cases involved intricate radiological studies coupled with client specific anatomy and trauma. Annie was a crucial teammate before and during trial.  Her medical illustrations were excellent and were used during opening, direct/cross-examination and closings.  Annie's work was a critical tool in simplifying the medical complexities and helping the jury understand the scope of the anatomical structures and procedures. Not only did the exhibits accurately portray the case facts, but also allowed us to present the medical chronology, capturing the passage of time and key surgical events. I would recommend Annie as an experienced medical illustrator and exhibit consultant in any case. She is a pleasure to work alongside.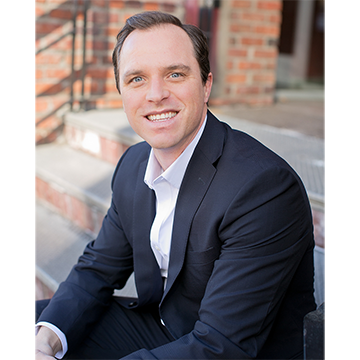 Every trial needs a good story, and every good story has powerful imagery. For virtually every jury trial, I arm myself with Annie Gough's powerful art. Juries universally find Annie's work informative and interesting. The art shows the jury what no doctor or lawyer can say. Often after a trial I will ask jury members about Annie's work and I almost always hear the same thing – "you can see the injuries right there." The injury part of the case is often tied-up by Annie's pictures. Her beautiful exhibits add credibility to what I'm saying and engage the jury. Doctors are always impressed with how accurate and helpful the images are. The most common thing I hear when running a Annie Gough demonstrative exhibit by a doctor before trial is "WOW!"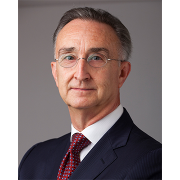 I cannot praise Annie Gough's skills highly enough. Besides being an accomplished Medical Illustrator, she is an exceptionally talented and creative exhibit consultant. In a recent murder case, within minutes, she constructed a model of the alleged crime scene out of everyday materials which helped everyone immediately visualize otherwise obscure nuances of the scene. Her assistance on the timeline and other visual aspects of the trial were invaluable. She is a true professional. There is no keener intellect in the business. Besides all that, she is charming, flexible and magnificently easy to work with.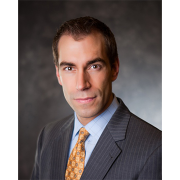 Annie's work is top-notch. Our firm had a trial with a complex orthopedic injury with multiple broken bones and hardware placement. We worked with Annie to make the injuries come to life. The orthopedic surgeon was quite impressed with Annie's illustrations and used them during his deposition testimony extensively. I also appreciated that Annie worked with our short time frame and even helped communicate with other vendors to make sure that all the exhibits came together perfectly. Her illustrations were critical to the case resolving at a reasonable level for the client.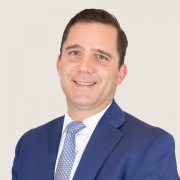 Annie's illustrations strike the perfect balance between science and the art of storytelling. The care, empathy, and genuine interest she has for my clients, cases, and trial presentations shines through in each of her illustrations. I can't express in words how impressed I am with her work. As attorneys, our deadlines are always yesterday. Annie appreciates the deadline-driven pressures we face and is willing to go above and beyond. I have received compliments regarding Annie's illustrations from experts (even opposing medical experts), mediators, judges, and jurors. When in a mediation room or the courtroom, I'm always thankful for having Annie's professional expertise on my side.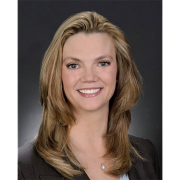 Annie is awesome to work with and very talented!  She went above and beyond to understand a complicated medical procedure so that I along with the jury could fully understand it. Before her work, I had spent two years on the case without the clear understanding she provided. Annie spoke with contacts that had helped design and develop the device used in the procedure as well as my experts so that I could concentrate on the other issues of my trial work.  Her illustrations made it simple and easy to understand.  In a medical malpractice case, the time line work she did for me helped our trial team develop a theme and made our evidence clear to the jury.  Once we received Annie's work, the focus of our case became clearer.  Finally, in a back injury case, her work showing my client's change in condition from his pre-existing state to post-accident state helped me get a trucking case settled.  Defendants wanted to hang their hat on my client's prior conditions, but with Annie's help I was able to show them the dramatic difference the jury was going to see.  I highly recommend Annie on any case, and most definitely on anything you are presenting to a jury!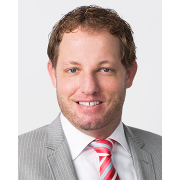 We have had the fortune to work with Annie on numerous cases. Her work not only accurately portrays whatever images we are attempting to capture, but also always does so in a way that a jury can truly understand. We have used Annie to illustrate physical injuries, but also defects in vessels in Jones Act cases. The firm has used her work in mediation presentations that have been very successful. In short, I would highly recommend Annie to anyone.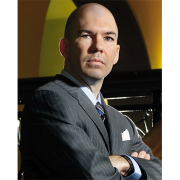 Annie has handled all my illustration and demonstrative evidence needs for ten years. She is an integral part of our success. Her professionalism and first-rate work allow me to leave this part of our cases in her hands and to shift focus to other areas of trial preparation.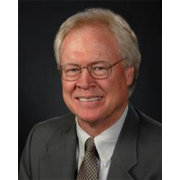 Annie is a wonderful illustrator – the best I have ever worked with – and an absolute delight to have on a case. Her extensive medical and technical training is invaluable, and essentially eliminates the "learning curve" that other illustrators, whose background is primarily in art or graphics only, bring to a case. Annie put together a three-dimensional model of a three year old child's skull fracture and resulting brain injury from her diagnostic imaging, which became the centerpiece of her treating pediatric neurosurgeon's videotaped deposition, and was critical to settling the case at a reasonable level. She also did illustrations of a series of nine back surgeries and fusions spanning 40 years for another client, and worked directly with the neurosurgeon to fine tune them for his trial testimony. I have learned a lot of medicine from Annie, and look forward to the next case I can hire her on. I recommend her without qualification – the chance to have her illustrations and graphics in a case is one that should not be missed.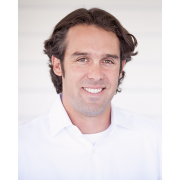 Annie's work has two main things going for it. First, it is far and away the finest medical illustration I have seen done on personal injury cases anywhere. The 2D animation she recently created for us to demonstrate how accident trauma caused acute L1 spondylolisthesis was THE piece of evidence that caved their expert and got our case settled. Second, she is a pleasure to work with. Custom medical illustrations done on time by a very medically educated and articulate artist are worth every penny to our clients. I recommend her without reservation.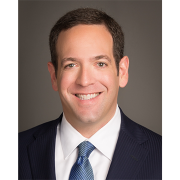 I strongly recommend Annie for any medical illustration needs. I have used her several times over the past 5 years and her work is always second-to-none — it is truly fantastic art and helps convey a very powerful story to insurance adjusters and juries. Additionally, she is one of the friendliest people you will ever meet. She is always easy to get in touch with, returns calls and emails promptly, and works very hard to make sure her clients are fully satisfied with her work. I cannot give her a higher recommendation.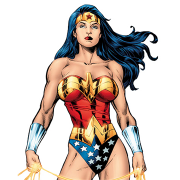 The illustrations Annie did brought real meaning to the complicated findings in the diagnostic reports and films that are difficult if not impossible for a juror to appreciate. Even our client's treating physicians appreciated the illustrations as they made giving testimony so much easier with detailed, accurate illustrations to explain the injuries and medical treatment rendered. I firmly believe Annie's illustrations added hundreds of thousands of dollars in value to our case.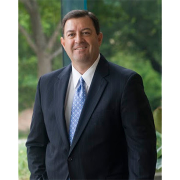 Annie is a very good medical illustrator who is extremely knowledgeable, creative and great to work with. She understands the value that medical illustrations add to a legal case, and she always works hard to achieve the stated goal.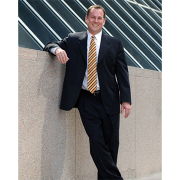 Unlike many graphics consultants, Annie takes the time to learn the issues of each case. By performing this extra step, Annie is able to use her talents to highlight particular themes or evidence in ways that I would never think of.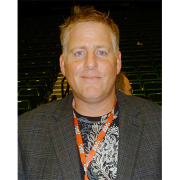 Annie is the consummate professional. Give her a project and it will be done. Done right! She always puts the customer first. Can do attitude is really just the beginning. First class person and her work speaks for itself. You need graphics done right, call Annie.